Attendance terminals
Terminals allow access with cards or remote control, according with the authorization.
Time slots of Access control readers, which are developed with the latest technology, are easy to install and use.
Stand Alone (programmable with a Master card), or connected via LAN, the readers are available with radio frequency technology to read the card without contact, or biometric with fingerprints.

Touch screen technologies: terminals with screens for automatic recognition and corporate communication.
Management and protection of people and assets, in compliance with Italian privacy law D.Lgs. n.196/2003. www.garanteprivacy.it
IFK and IDT RANGE:
ECONOMIC AND GOOD PERFORMANCE
IFK 500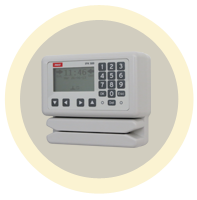 Idtech 1000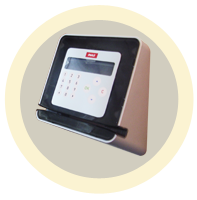 Quick: Pocket size terminal

Which opens up new frontiers in attendance and data collection in companies or organizations that needs to manage activities of personnel traveling or working off-site.
Thanks to RFID technology, this terminal recognize cards and tags, automatically detecting the worktime and the workplace.