Human Energy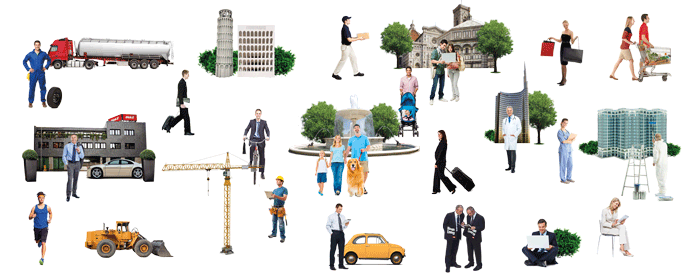 WHAT IS HUMAN ENERGY MADE FROM?
People are not like reservoirs that can be exploited. They are human beings that make use of their abilities to achieve a common goal. If people work better and if their individual value is recognised, their energy makes all the difference.

Human energy is intangible, but it produces changes which are very concrete. It can be harnessed to establish and achieve objectives, to tackle difficulties and innovate products, services and methods.

Inaz helps release the energy of people at work, through solutions, services and instruments that make an organisation function and empower individuals.
WHEREVER PEOPLE ARE AT WORK
Human Energy produces change wherever there is work. In public organisations, it innovates methods and improvers user service. In companies and consultancy services, it boosts individual performance, satisfies customers and attracts new ones.

All Inaz solutions, instruments and services are available in versions designed for companies, professional practices and the public administration.
ENERGY TO HELP YOU
Organisations are all different and all have diverse needs. This is why Inaz solutions are available as licensed or outsourced packages. So you choose the solution that best caters to your needs. And can change it, as your company develops.